DATING DO'S AND DON'TS 
A lot of what's on this page seems just common sense, but when meeting people online many people tend to let their guards down too easily. Sure, you want to enjoy the experience of meeting that special someone online, but try not to fight your intuition or gut feeling about people. It's easier to listen to your "inner voice" when meeting people in person; it's harder to do online. So…
Don't include personal information in your profile or personal messages, such as email or home addresses, home or cell phone numbers, and so on. Do so in your PMs only when you feel
comfortable enough and you believe you know that person well enough.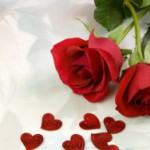 Do try and get to know as much about that person you're interested in as possible before making that next step of meeting him or her in person.
Don't allow yourself to fall into the scam of sending someone money because his or her mother is in need of an organ transplant or some other such excuse. Common sense, yes, I know. But you might be surprised at how many people fall for a hard luck story after getting to like and trust a person.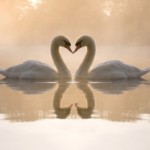 Do enjoy meeting, getting to know, and finally going on that first date with that special person. I didn't really need to tell you that, now did I? But use your common sense on that date. Remember, even though you're in control of your own actions, you're both in control of how your first date ultimately turns out and whether or not there will be a second one. 
Don't dismiss a person just because you don't like a certain like, dislike, or interest, as mentioned in the person's profile or a PM that he or she might have sent you. If the person, for example, likes kumquats, but you can't stand the sight of them, try not to make that a strong enough reason to pass the person over. If you're too picky you're making it too hard for yourself to find that special someone. Many married and unmarried couples find something about each other they dislike but manage to stay together and love each other anyway.
Do make sure to use protection, or make sure your partner does. I didn't really have to tell you that either, did I?
As an Amazon Associate I earn from qualifying purchases. I receive a commission on every item that qualifies. Most Amazon links on this website are affiliate links. Click on any product image on this page if you wish to order from Amazon.com.
I hope this helps at least a little. Good luck and enjoy!