Support Groups
If you have never joined a support group for your particular condition, it's a good way to meet others who understand and can relate to your struggles. Before I joined my first odor support group back in 2008, I had never met anybody with my condition. I thought I was one of maybe 2 or 3 other people on the entire planet with it. I was shocked that so many others were suffering as I was. I met a lot of good people there. Plus, I finally found out what was wrong with my body and what I could do to treat the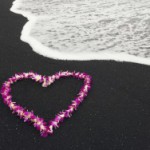 problem. Whatever your condition, this is a list of support groups you may be interested in.
For those with my particular rare condition, here is a list of odor support groups. Maybe you'll want to join more than one.
Odor:
https://www.rareconnect.org/en/community/trimethylaminuria/forum 
http://www.curezone.org/forums/f2.asp?f=441
All Support groups:
Support Groups | DailyStrength
Loneliness: 
https://loneliness.supportgroups.com/
Down's Syndrome:
http://www.bandofangels.com/Resources/Directories/SupportGroups/
Paralysis:
http://www.supportgroups.com/sg/depression/paralysis
http://www.dailystrength.org/c/Paralysis/support-group
Mentally Challenged:
Global Mental Health Resources : CheckPoint (checkpointorg.com)
Find Support Groups | Mental Health America (mhanational.org)
Global Mental Health (psychiatry.org)
Groups In Your Area (rethink.org)
Missing Limbs:
http://www.new-horizons.org/dspamp.html
http://www.dailystrength.org/c/Amputees/support-group
People With Hearing Loss:
http://deafservices.utah.gov//?s=deaf+support+groups
How to donate to TMAU research:
This is a link to donate to TMAU research for better treatments and someday a cure. The link takes you directly to the MEBO TMAU website. Once there, simply click on Donations at the top of the page. http://meboresearch.org/
Click here for the official MEBO website–see what's new and happening with treatments and lots of other important info concerning TMAU.
If you have a different condition, maybe you'll want to find out how you can donate for better treatment and a cure for it. Every cent helps.